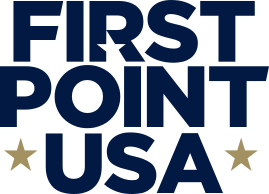 Is your son or daughter a footballer aged between 15-22?
First Point USA are giving players the opportunity to gain a scholarship and study for a degree at top universities in the USA.
PERFORMANCE TRIALS
First Point USA have been helping potential sports stars of the future gain places at American Universities for many years now. Since 2001, they've secured scholarships for over 7,500 athletes; securing over $200 million in scholarship awards on their behalf in the process.
The first step in your journey to experience university in America is to attend one of their football trials. They'll assess your ability and give you a presentation of what you can expect to get from a football scholarship in the USA.
If this sounds up your street, apply for a trial now.
Trials are being held at Toryglen Regional Football Centre, 480 Prospecthill Road, Glasgow, G42 0BY, on Thursday May 16 at 6pm.
Please be aware there is a REGISTRATION FEE of £20.00. This covers your insurance to participate in the Football trial
If you are interested click here to register.